Workplace Solutions
No matter what the situation, infection control has become an important part of all our lives. From hand hygiene and surface cleaning
to the decontamination of the air we breathe, Eschmann has a solution.
Contact us to find out more about our workplace solutions or to purchase consumables and accessories online.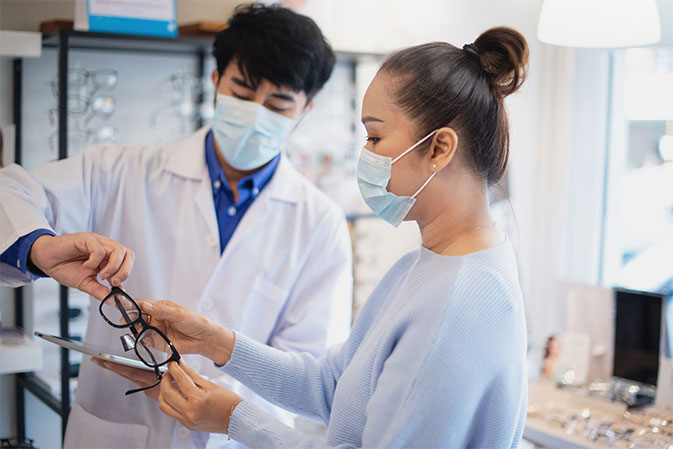 Opticians
Infection control in opticians is vital. Professionals are often in close contact with the individuals they examine. Plus, there are multiple pieces of equipment that are likely to be touched and in contact with people throughout the day.
It's important for professionals to protect against cross-contamination as much as possible, with regular hand washing, equipment disinfection and the wearing of high-quality PPE.
Eschmann has a wide range of consumables, including PPE packs, Azo Universal Wipes that can be used on both surfaces and delicate equipment, and our own brand of hand sanitiser that has moisturising qualities, making it suited for repeated use between examinations. As well as our range of Novaerus air disinfection units, which safely kill and deactivate all airborne microorganisms on contact.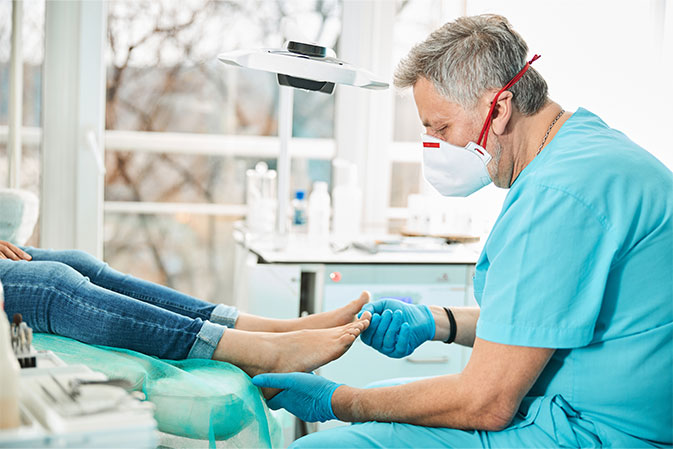 Podiatrist
The close contact nature of podiatry makes the risk for disease transmission high. Viruses, bacteria and other pathogens can transmit via hands, surfaces, equipment and instruments, meaning that disinfecting all of these is paramount to keep both your staff and your patients safe.
Eschmann has a number of solutions that are perfectly suited to podiatry settings, ranging from cutting-edge Little Sister autoclaves and Novaerus air disinfection units to PPE and Eschmann hand sanitiser. Helping to ensure that your practice, surgery or hospital remains a safe space for all.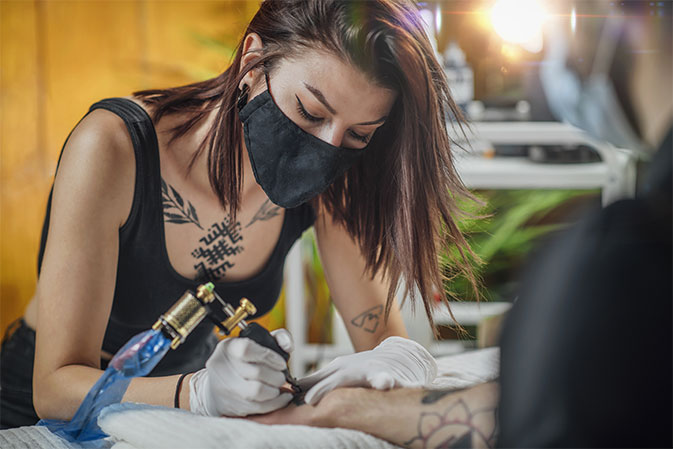 Tattooist
It's vital to prevent the spread of bloodborne diseases in tattoo studios by implementing the correct infection control measures. Surfaces need to be disinfected and reusable needles must be sterilised in an autoclave.
The close proximity to customers means it is important to invest in high-quality PPE, including face masks.
Eschmann has everything that tattoo artists need to work safely and reduce the risk of disease transmission. From our cutting-edge range of Little Sister autoclaves to our PPE Packs that contain Azo Universal wipes, hand sanitiser and face masks, you can rest assured that Eschmann has you covered.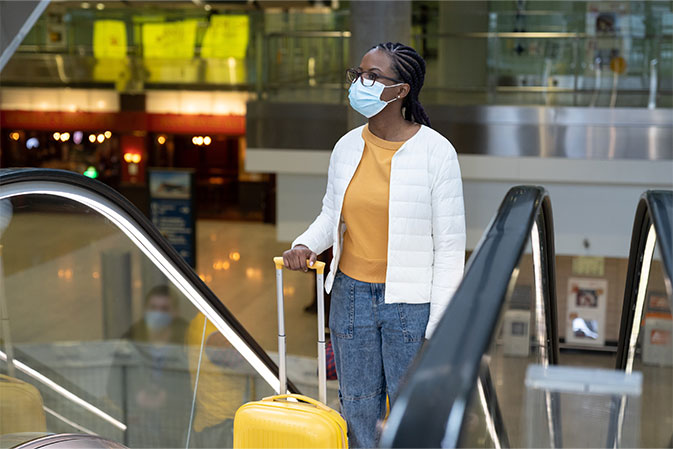 Public Health
Due to the diverse nature of public health settings, it's important to explore all available avenues when it comes to infection control. Depending on your role, the infection control measures necessary for your workplace will vary.
Regardless of your requirements, Eschmann has a vast range of cutting-edge infection control products and technologies available. This way, no matter the unique requirements of your setting, you can ensure that you're protected. Eschmann offer solutions such as our Little Sister range of autoclaves, Miele washer disinfectors,  Novaerus air disinfection units and more.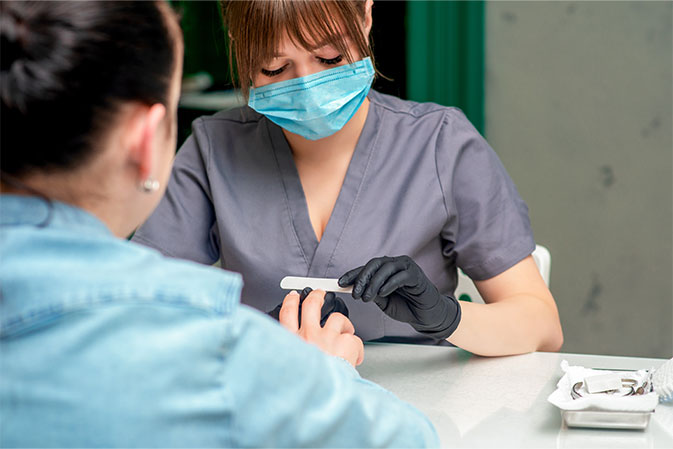 Beautician
With a large volume of clients, close contact with many customers every day and a high chance for contact-based transmission of diseases, it's vital that beauty professionals protect themselves and their clients against the risks.
This might mean wearing face masks, as well as regular hand washing, use of hand sanitiser, cleaning equipment with effective disinfectant solutions and ensuring that all of the products and equipment you use are properly cleaned between uses.
Eschmann supplies a number of solutions that are perfectly suited to beauty settings. From everyday items such as hand sanitiser to more specialist items such as our ultrasonic cleaners for instruments, there's a solution for everyone.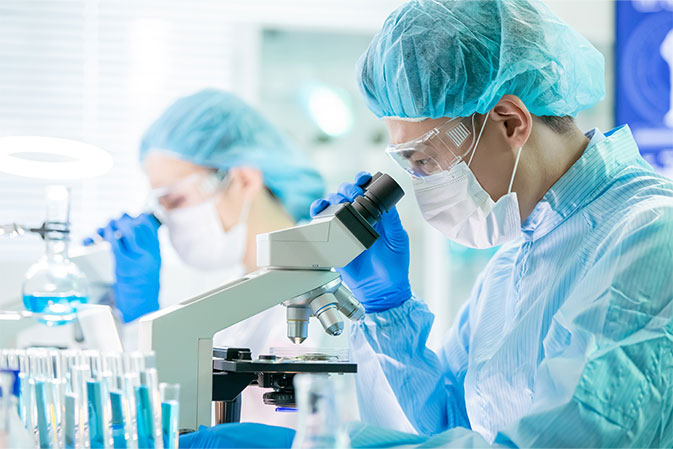 Laboratory
Laboratory settings have a number of vital infection control needs. Equipment needs to be properly disinfected, air quality should be considered, and technicians should have appropriate PPE to prevent any cross contamination.
Eschmann supplies PPE Packs, own brand hand sanitiser with moisturising benefits, Azo Universal wipes and many other solutions that are perfect for laboratory settings. We also supply Novaerus air disinfection units, which have been scientifically proven to safely and effectively reduce bacteria, viruses, allergens, VOCs and particulate matter. In example case studies, Novaerus Air Disinfection has also been shown to improve scientific success rate. [Reference IVF study: https://partners.novaerus.com/research/1550]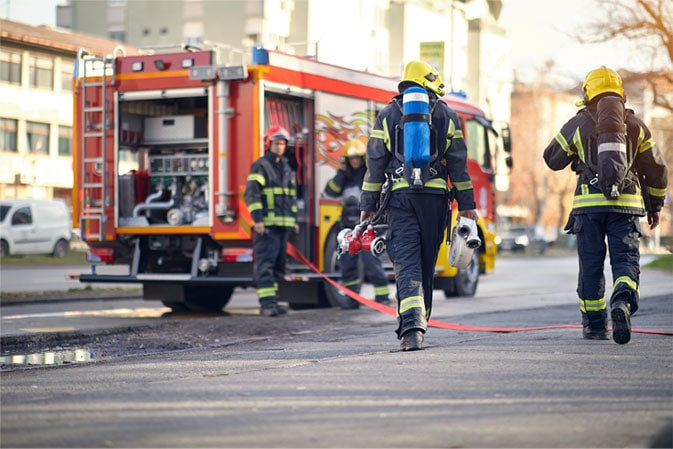 Fire Safety
In a fast-paced environment like a fire station, it pays to have swift, convenient solutions available to ensure that all essential equipment and communal areas are safe and sterile.
Eschmann offers a number of solutions that can be used throughout fire stations. From our range of washer disinfectors for disinfecting breathing apparatus, to solutions such as Azo Universal Wipes and our cutting-edge Novaerus Protect air disinfection units that can be easily implemented and used in communal areas. Keeping your fire station safe is simple with Eschmann.
Experience
Established in 1830, we have gained a wealth of knowledge and expertise, offering a level of technical knowledge, personalised services & support and industry experience that you can rely on.
Quality
Eschmann's quality and regulatory systems underline our total commitment to the highest standards. Our products have long been regarded as the most reliable on the market.
Service
Eschmann provides an unparalleled range of preventative service and maintenance contracts together with a first class emergency repair response.
Global Network
Eschmann's expertise and quality is trusted by healthcare professionals worldwide. We have an international network of specialist distributors delivering the Eschmann experience globally.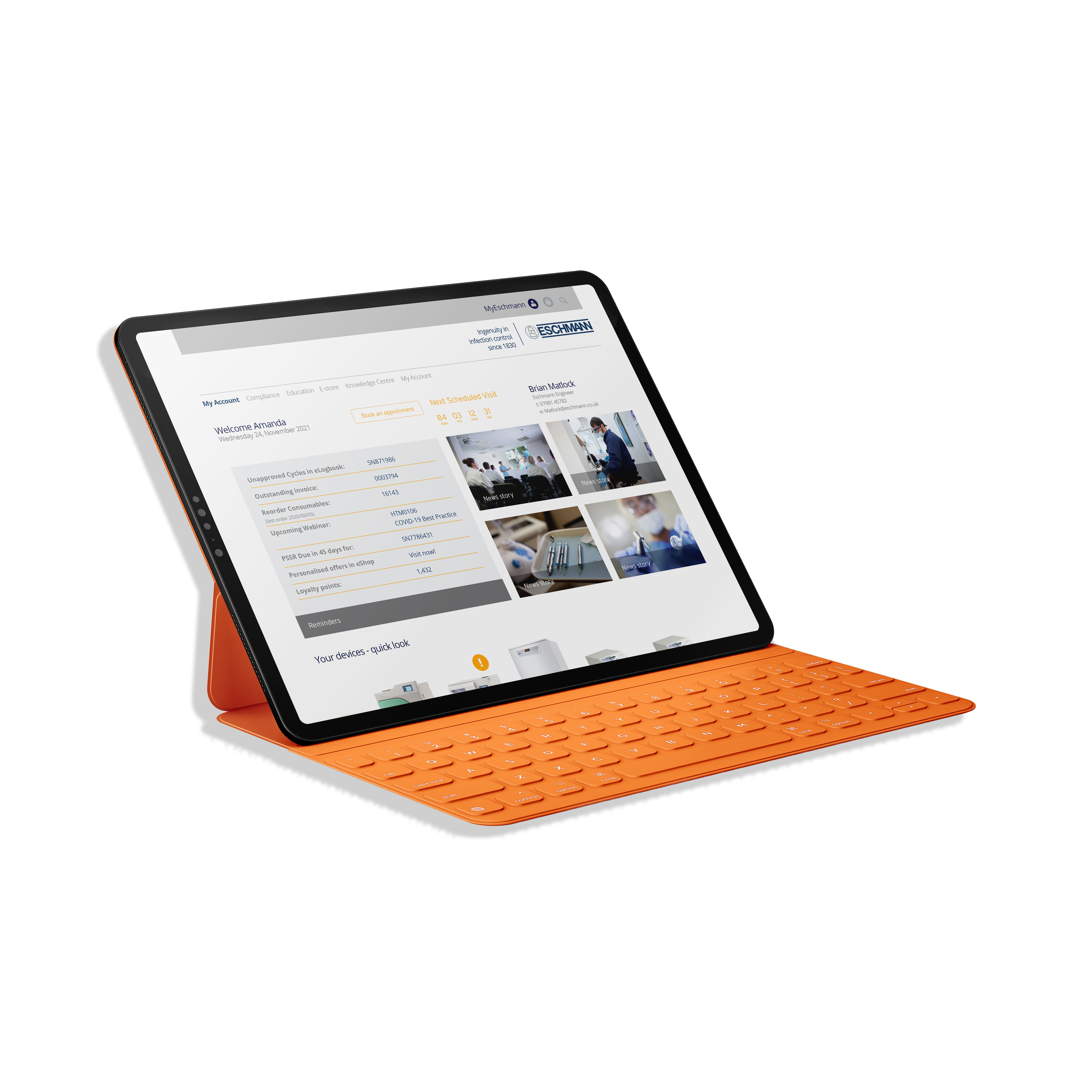 MyEschmann
(Coming Soon) - Online access to all your Annual Validation & Pressure Vessel Certificates (PSSR/PVI) as well as an overview of installed Eschmann equipment, your service history, fault reporting & more.