Personal Protective Equipment (PPE)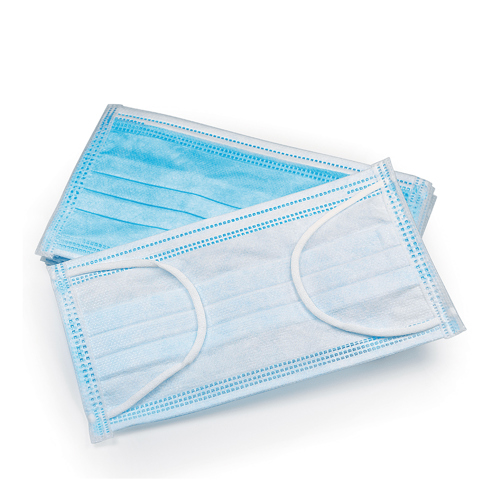 Type IIR 3 Ply Surgical Face Masks (x50)
£16.99 -
£20.39 (inc VAT)
Type IIR 3 Ply Surgical Face Masks with loops.
This type IIR surgical face mask covers the nose, mouth and jaw. It provides a physical barrier with a high filtration capacity to prevent direct penetration of pathogenic microorganisms, body fluids & particulate matter.
Type IIR
3 Ply
High filtration capacity
Bacterial Filtration Efficiency (BFE) 98%
50 PCS Per Pack
Read More
Part no. 6078690001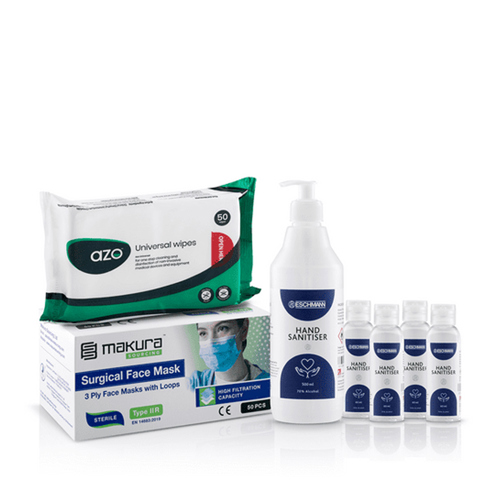 PPE Pack
£29.99 -
£35.99 (inc VAT)
Includes: surgical face masks, Azo Universal wipes (formerly AzoMax) and hand sanitiser.
This PPE pack has been designed to provide you with all the necessary equipment you need to keep yourself, your hands and your surfaces clean and safe.
Read More
Part no. PPE-PACK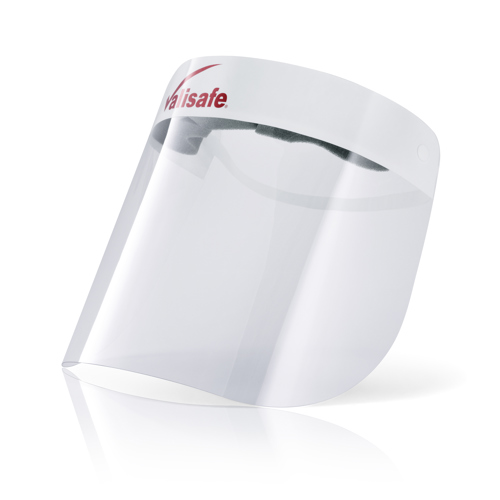 Valisafe Face Visor (Case of 200)
£142.80 -
£171.36 (inc VAT)
Latex free
Anti Fog (both sides)
Protects from harmful debris & splashes
Contoured foam for better fit and comfort
Lightweight & comfortable to wear
Fits comfortably with a surgical mask & over prescription eyewear
Single use
Note: This product is not a Medical or PPE Device
Read More
Part no. V3505040.1