Our Story
Eschmann Technologies is a British design and manufacturing business providing medical, dental and animal health products and services to clinical professionals and organisations around the world. 

Over 190 years of continuous innovation
At Eschmann, we are proud of our history and heritage. We were first established in 1830 and started life manufacturing elastic gum instruments in central London. After establishing the Eschmann brand in surgical instruments, we went on to use our experience to manufacture operating theatre tables, electrosurgery, surgical suction units and autoclaves.
Today, we are proud to manufacture autoclaves and surgical suction devices in Lancing, West Sussex, the same business park Eschmann was located in over 70 years ago.
Eschmann, Brothers & Walsh is established
The first premises of Eschmann were located at Bartholomew Square, London, UK. Here Eschmann manufactured bougies, catheters and surgical instruments.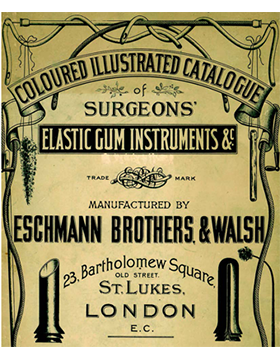 Eschmann Bros & Walsh move to the south coast
Although largely unscathed during the second World War, the government of the day was wary of the potential start of the Cold War. At the time Eschmann Bros. & Walsh were the only UK producers of braided catheters, so the government encouraged them to move some production out of London. Premises in Shoreham, West Sussex were let and over the years more and more production moved towards the south coast.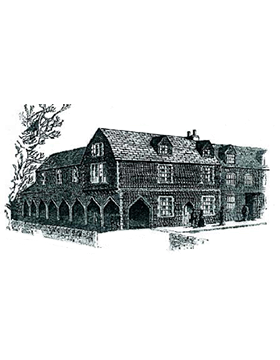 Operating tables introduced
Over the course of the next 70 years, Eschmann established itself as a global leader in hospital operating theatre environments.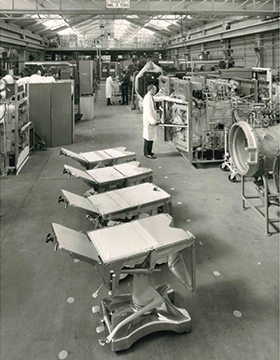 Launch of the VP120 Surgical Suction unit
Fitted with an oil-filled rotary pump which was quiet and reliable, this unit represented a major breakthrough in pump technology. Manufactured by Matburn Ltd. who along with Allen & Hanbury would join Eschmann Bros. & Walsh at Glaxo in 1971.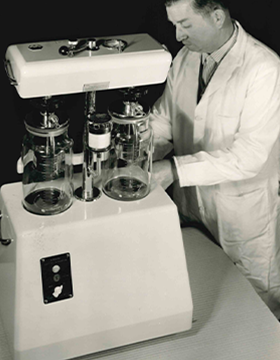 TD300 series Electrosurgery unit
Throughout the 70s and 80s Eschmann introduced a high quality range of electrosurgery products that shortened both procedure and time spent in hospital. The plate voltage monitor was a market first safety feature brought in by Eschmann which would continue to be best-in-class.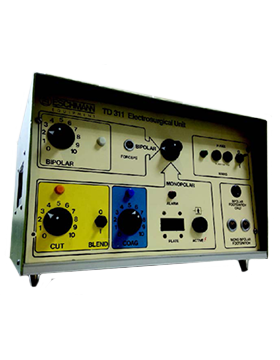 SES Matron Autoclave Launched
Launched to the market in 1978, the SES Matron was available in 3 different versions: 37 litre capacity, 67 litre capacity and a lab version with a 121 degrees centigrade cycle. The Matron autoclave was in production until the year 2000.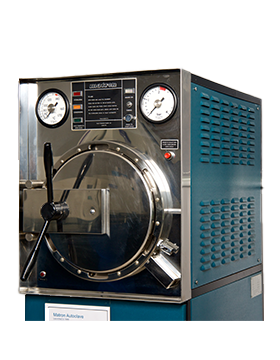 Merlin autoclave
Merlin, the first autoclave with 134 degrees Celsius cycle, launches in the UK market.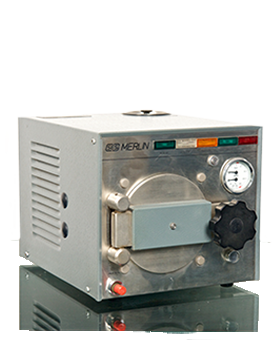 Little Sister 2 Autoclave introduced to the range
The Little Sister 2 represented an important step in Eschmann's future, becoming the foundation for a number of significant autoclave developments which would establish Eschmann as a leading manufacturer in many of the world's healthcare sectors.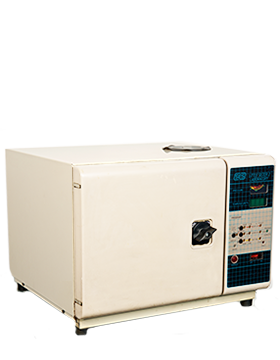 Little Sister 3/SES 2000
Little Sister 3 and SES 2000 non-vacuum autoclaves were launched to the medical and dental sector. These autoclaves had an easy to use touch panel with a single button press to start a cycle. The Little Sister 3 and SES 2000 continued for many years to be the most popular small autoclave in the UK.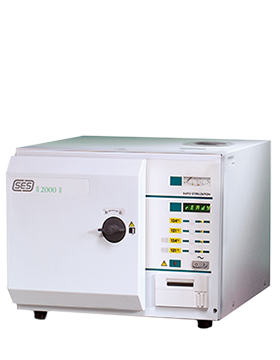 T20 Operating Table
Capable of supporting a patient weight of up to 300kg, the T20 was the first table on the market to feature an electronically traverse function. The development of the T series operating tables would focus on moving away from hydraulic movement to purely electronic systems to improve reliability. Further innovative features include a lightweight handheld remote control, choice of mobile or small footprint bases and a quick and easy range of configuration options. The T-Series range of operating tables was in manufacture until 2019. Support for the range is now provided by www.steris.com.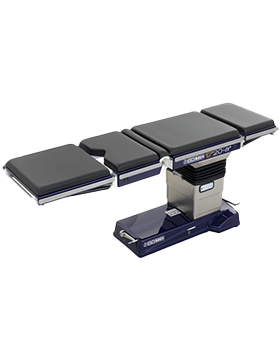 Little Sister Washer Disinfectors
Little Sister Washer Disinfectors were introduced to improve the quality of instrument reprocessing following the CJD outbreak. The product was co-branded Eschmann and Miele, bringing two well known brands together – quality product and unrivalled service.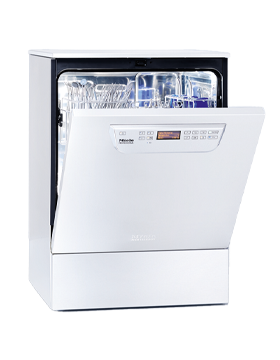 SES 113/ SES 225 Autoclave
An advanced autoclave which was at the same time intuitive and easy to use. The SES 113 and SES 225 were major developments for Eschmann, including advanced air detection, self-checking cycles and direct data download.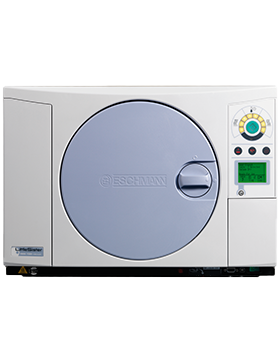 Little Sister SES 3000B Autoclave
Built on years of experience, the Little Sister SES 3000B was launched to the market with a simple to use touch screen interface, large 17L 5kg max. capacity with a small worktop footprint. Cycle times are optimised to the load in the chamber to give you the most efficient use of your time and resources.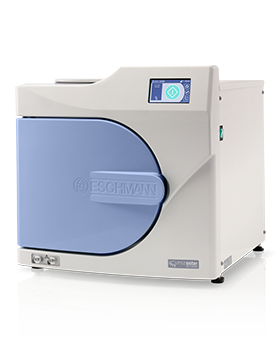 Launch of the SES 2020N 17 litre non-vacuum Autoclave
17 litre non-vacuum autoclave introduced to the range, based around the same design as the SES 3000B vacuum autoclave.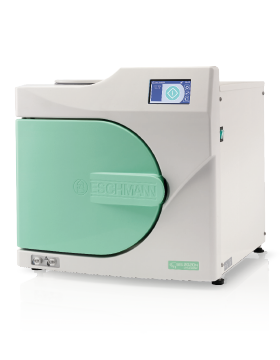 Little Sister UltraSONICA Ultrasonic Cleaners
A new addition to the range, the Little Sister UltraSONICA utilises the advanced Sweep System technology to provide effective and reliable cleaning of dental instruments in the shortest possible time.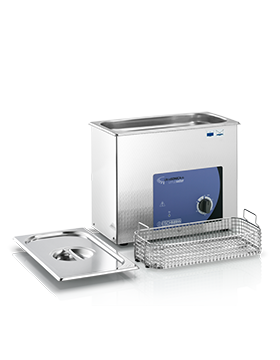 Air Disinfection introduced to the infection control range
Hand hygiene and surface disinfection have long been the international gold standard for infection control in healthcare environments. However, during the COVID-19 pandemic in 2020, quality of the air that circulates within these places became, and still remains, an important consideration. Novaerus air disinfection units use patented NanoStrike plasma technology that safely kills and deactivates all airborne microorganisms on contact, providing the first line of protection against viruses and bacteria.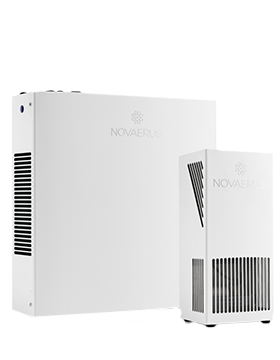 Launch of the Little Sister SES 3020B 23 litre vacuum autoclave
With a 23 litre chamber and 6 kg instrument capacity, the Little Sister SES 3020B enables more instruments to be processed at one time, as well as longer instruments (up to 370 mm in length) whilst still being able to fit a standard sized work surface.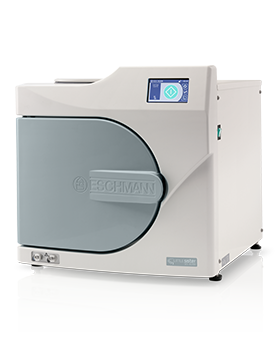 Eschmann launch new animal health range
Eschmann launched new animal healthcare specific equipment with the introduction of the EVA 23B vacuum autoclave and the Miele PG8581 washer disinfector configured for veterinary practices.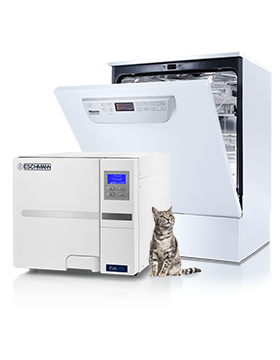 What We Do
Established in 1830, our expertise in decontamination and surgical solutions is well-established and trusted worldwide. We specialise in the design and manufacture of high quality medical equipment including autoclaves and surgical suction pumps, used in both primary and acute care settings. Our products are used across a wide range of sectors including: healthcare, dental health, animal health and workplace solutions.
Our market-leading infection control range also includes patented air disinfection, washer disinfectors, ultrasonic cleaners and surface cleaning solutions, ensuring we cover every aspect of your infection control needs.
What's more, all of our equipment is supported by a UK network of over 50 trained engineers, guaranteeing you can always rely on Eschmann to provide high quality products as well as an unrivalled level of service.
Medical Device Regulation
The Eschmann quality management system is built upon and certified to the requirements of ISO 13485 for medical devices.
Our products have been designed and tested against the latest standards required to meet the relevant UK directives and regulations.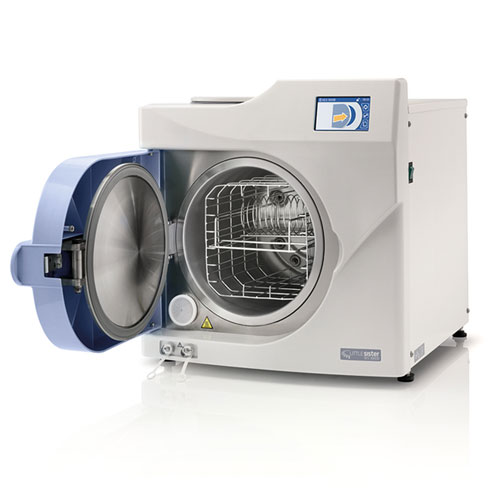 Latest Eschmann News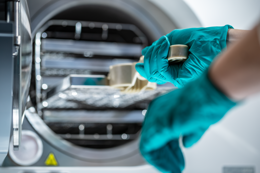 Keeping control of infection prevention
The Covid-19 pandemic made everyone hyper vigilant about the importance of infection control. Using hand sanitisers, elbow bumping i…
What does it mean to be 'compliant' in dentistry?
Dentistry is a high-risk profession and so compliance with all regulations is imperative. Being compliant means you take the steps t…