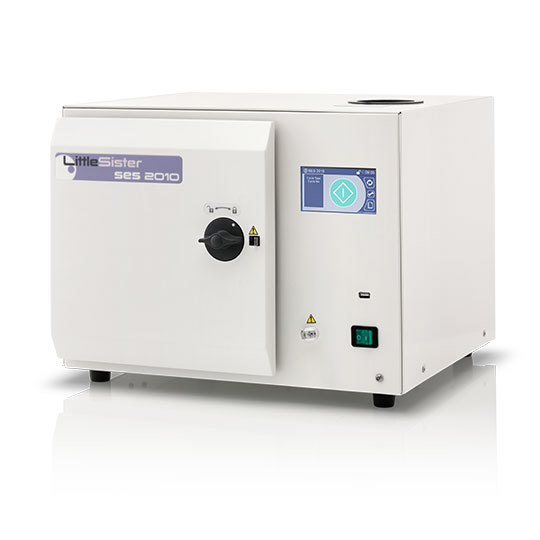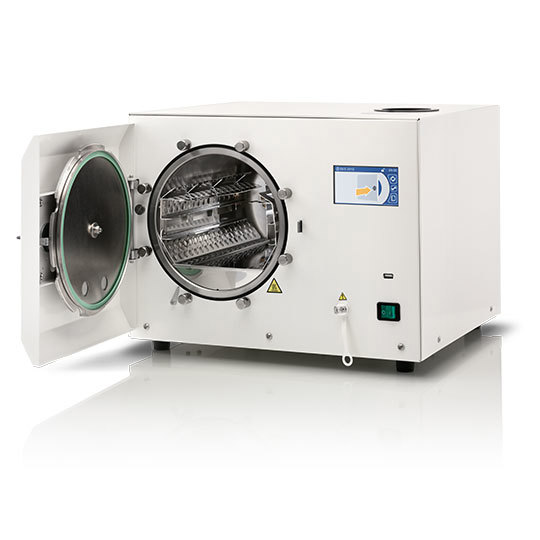 Little Sister SES 2010 Touchscreen Non-vacuum Autoclave
Non-vacuum autoclave with a 11 Litre capacity.
Includes a colour touchscreen, modernising the unit and bringing it to the same high specification as all of our other autoclaves.
User is able to acknowledge every cycle, ensuring full cycle validation in accordance with guidance. With the addition of the USB port, cycle records can be downloaded at a later date.
Read More
Part no. 8720100

Autoclave Testing & Validation
Essential Test Devices and Indicators have been validated for use in Eschmann Little Sister autoclaves to allow
you to perform your daily tests and to meet the requirements for HTM 01-05 and SDCEP.
They are the most accurate, effective and affordable solutions for conducting your Daily/Weekly Testing to
ensure the ongoing effectiveness of the Autoclave's sterilising capability, as required by HTM01-05 & SDCEP,
along with the dedicated Log Book in either digital or paper format.
They can also be used in other makes of autoclaves.