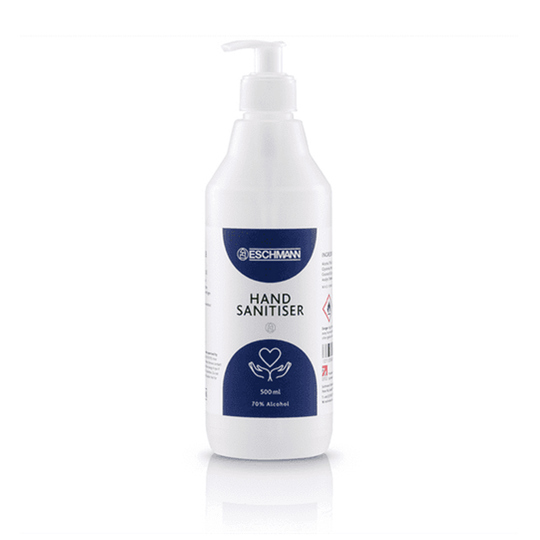 Eschmann Hand Sanitiser 500ml incl. pump (single unit)
£5.50
£6.60 (inc VAT)
1 x 500ml hand sanitiser with 70% alcohol (incl. x 1 pump).
The Eschmann range of hand sanitiser is made to World Health Organisation recommended standards and contains 70% alcohol, killing 99.9% of bacteria and viruses.
Made in Britain and certified to European standards BSEN 1276 and BSEN 1500, our hand sanitiser ingredients include coconut oil to protect your hands from damage caused by long-term use.
Each 500ml bottle comes with a pump for dispensing.
Also available in 5 Litres and in a handy 60ml sized bottle.
Read More
Part no. HS500X1