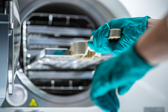 7th Sep 2021 in Dental, Animal Health, Healthcare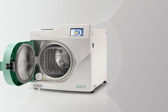 30th Jan 2022 in Dental, Animal Health, Healthcare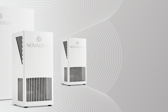 21st Feb 2022 in Animal Health, Dental, Healthcare
Enhanced CPD user training with Eschmann
8th Jul 2022 in Dental, Animal Health, Healthcare

When you invest in a system from Eschmann and take out our Care & Cover policy, you gain access to a number of excellent benefits at no extra cost.

One of these is Enhanced CPD User Training for your staff from one of our trained Eschmann engineers. This perk ensures that your team can confidently operate and understand all of the cutting-edge capabilities of your new Eschmann equipment, as well as ensuring that they are armed with the knowledge they need to ensure they are operating in adherence to guidelines.. 

Care & Cover also includes annual validation & Pressure Vessel Certification (PSSR/PVI), annual service & free software upgrades, unlimited breakdown cover and more – everything you need to ensure that your systems remain in perfect working order and fully compliant.

Click here to find out more or contact us to book.