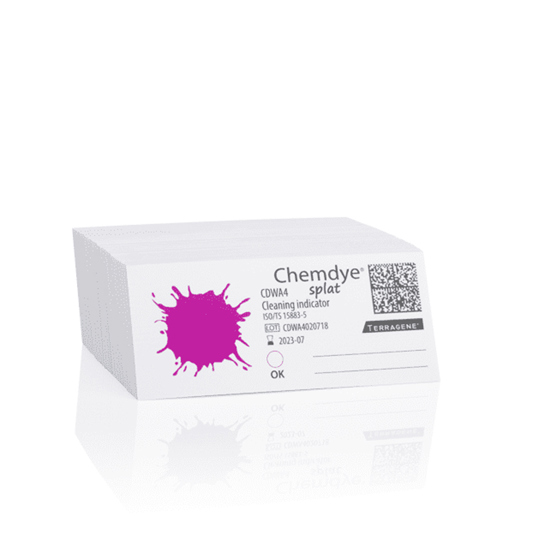 Ultrasonic Cleaning Test Strips x200
£66.00
£79.20 (inc VAT)
Validated for use with Eschmann ultrasonic cleaners.
The requirement to check your ultrasonic cleaner is working efficiently is a critical part of your testing and validation processes in accordance with HTM01-05/SDCEP.
Ultrasonic cleaning test strips (used with the support base) can be used to monitor ultrasonic cleaners operating at frequencies of 35kHz or higher. This high challenge test allows detection of factors that could affect the outcome of the cleaning process and should be performed as a weekly test.
Validated for use with the Eschmann ultrasonic cleaner range.
Read More
Part no. 010.008.0003