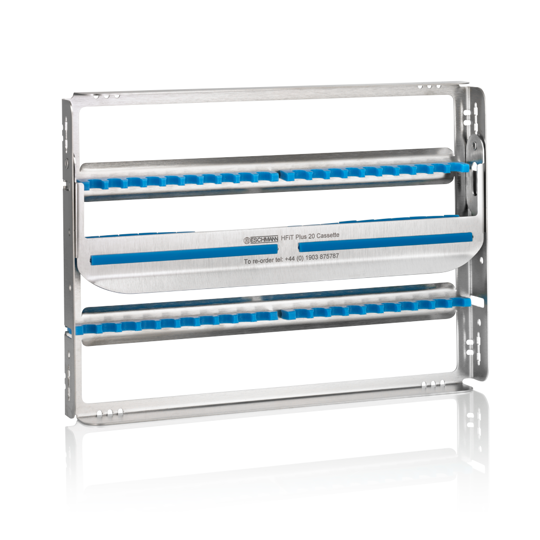 HFiT-20 Instrument Cassette (Fits 20 instruments)
From £52.00
£62.40 (inc VAT)
Hands-free transfer of contaminated instruments from chairside > to washer disinfector > to autoclave.
Hands Free instrument Transfer (HFiT) Plus Cassettes significantly reduce the risk of sharps injury whilst ensuring total cleaning and sterilising efficacy.
HFiT Plus Cassettes are available in 3 sizes and a choice of colours to help practitioners easily identify their instruments and adopt instrument management traceability.
Read More
Part no. 872282x