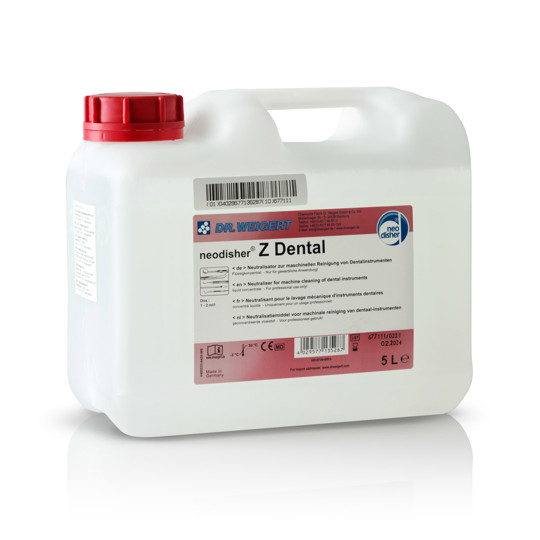 Dr Weigert Neodisher Z Neutraliser 5 Litres (red top)
£69.00
£82.80 (inc VAT)
Validated for use with Miele Washer Disinfectors.
Validated for use with Miele washer disinfectors (dental and veterinary configurations), Dr Weigert Z Neutraliser provides approximately 225 wash cycles per 5 litre bottle.
Note: Please check the solutions suitable for your washer disinfector to confirm you are ordering the exact same one. Alternatively, please call your local engineer or call our customer support team for advice on what solution your washer disinfector requires.
Read More
Part no. 8743896