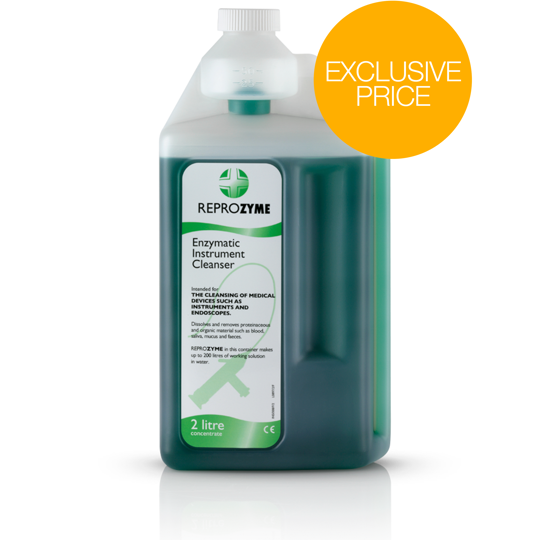 Reprozyme CE Enzymatic Instrument Cleaner 2L
£35.00
£42.00 (inc VAT)
Multi-enzyme detergent concentrate which dissolves and removes proteinaceous and organic material from the surfaces of instruments and equipment.
Reprozyme CE Enzymatic Instrument Cleaner is non-foaming (designed as a pre-autoclave or automated system cleaner) and non-corrosive (safe on all metals, plastics, rubbers, etc).
For use as a solution in reprocessing machines, ultrasonic baths, manual cleaning and reprocessing of instruments.
Available in 2 litre self-dosing measure bottles.
Read More
Part no. XMD314