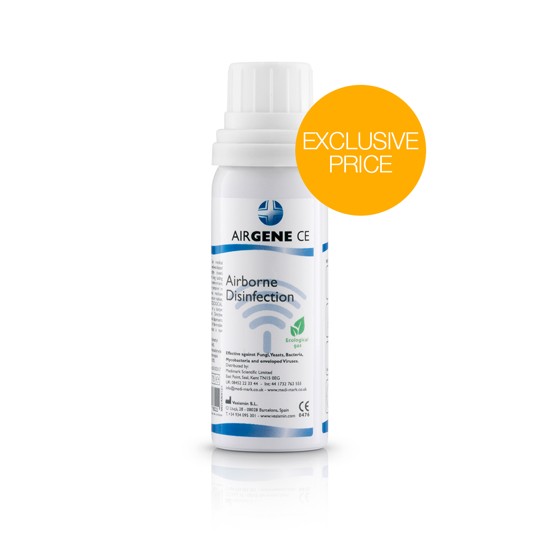 Airgene CE Airborne Surface Disinfectant (single unit)
£5.00
£6.00 (inc VAT)
Independently tested under EN protocols to be effective against Coronavirus.
AIRGENE CE Airborne Disinfectant has been designed to disperse high-level disinfectant, decontaminating surfaces and hard to reach areas, reducing the risk of cross infection in high risk environments.
Also available to purchase in cases of 12, click here to find out more.
Read More
Part no. AG012CE